Precision Infocomm' (P.I-GUARDNET)
Cybersecurity is the protection to defend internet-connected devices and services from malicious attacks by hackers, spammers, and cybercriminals. The practice is used by companies to protect against phishing schemes, ransomware attacks, identity theft, data breaches, and financial losses.
International Maritime Organization (IMO) has issued Resolution MSC.428 (98). This regulation has since been complemented by other guidelines, notably those developed by the Baltic and International Maritime Council (BIMCO) for cyber risk management.
P.I-GuardNet recognise the Maritime cyber situation and had partnered with first cybersecurity service- Navarino and Juniper's Unified Threat Management that has been designed and developed to meet the unique and diverse requirements of the merchant marine sector. It secures the vessel's business, IoT and crew networks by providing oversight, security threat alerting and control of the vessel's entire network.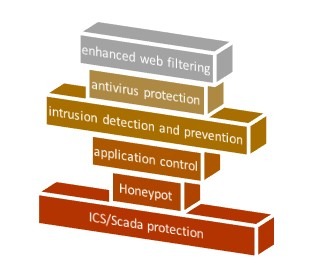 Contact:
Precision Infocomm Pte Ltd
10 Bukit Batok Crescent, The Spire,
#14-03, Singapore 658079
Tel Number: +65 6316 6867
Email: Enquiry@precisioninfocomm.com
Share this to: